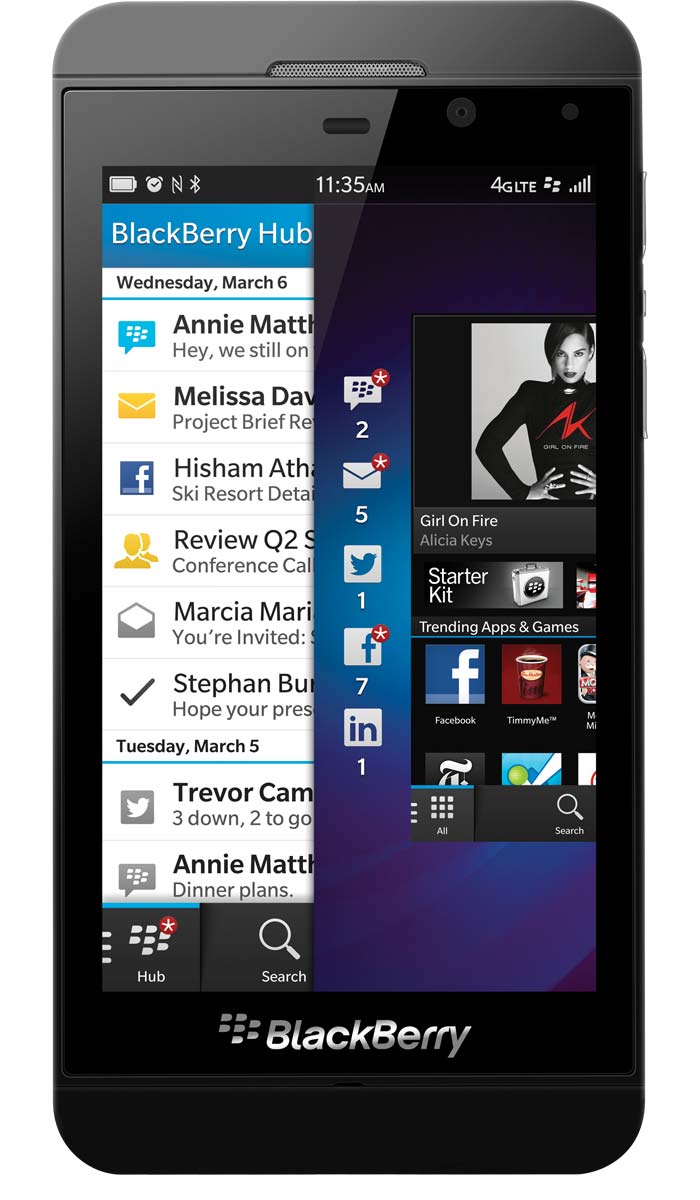 I must admit I was a little leery of doing a review on the Blackberry Z10. I have never used a blackberry before and the ones I had seen in the past had keyboards and didn't look as high tech as some other cellular phones on the market. I didn't really know what to expect but I am happy to say that I have been impressed by the Blackberry Z10!
The Blackberry Z10 has many great features. I love its sleek design with a complete touch screen and it has a great camera which is very important to a mommy!
I also love that the keyboard is so easy to use and no it is not actual keys but touchscreen! It is also intuitive and actually learns the way you type and then is able to provide personalized word suggestions.
Another great feature is the Blackberry Balance which is like having two devices in one. You have your work contacts separate from your personal contacts which makes life and business so much easier!!
Some other information you might want to know is:
Screen Size : 4.2" 768 x 1280 pixels
1.9 MP Camera for video calling
Network Speeds up to 75 Mbps download speeds
Talk/Stand by time: 10hrs/ 13 days
Expandable Memory up to 64 GB micro SD
Overall I am very impressed with the Blackberry Z10. It is much more then i was expecting and provides me with so many great features that I love both for work and personal life!
Find the Blackberry Z10 on the Telus network today and discover for yourself!
~ All opinions expressed in this review are my own and not influenced in any way by the company. Any product claim, statistic, quote or other representation about a product or service should be verified with the manufacturer or provider. Please refer to this site's Disclaimer for more information. I may have received financial compensation or the product(s) mentioned above free of charge from the manufacturer or PR Agency and was under no obligation to write a positive review. ~